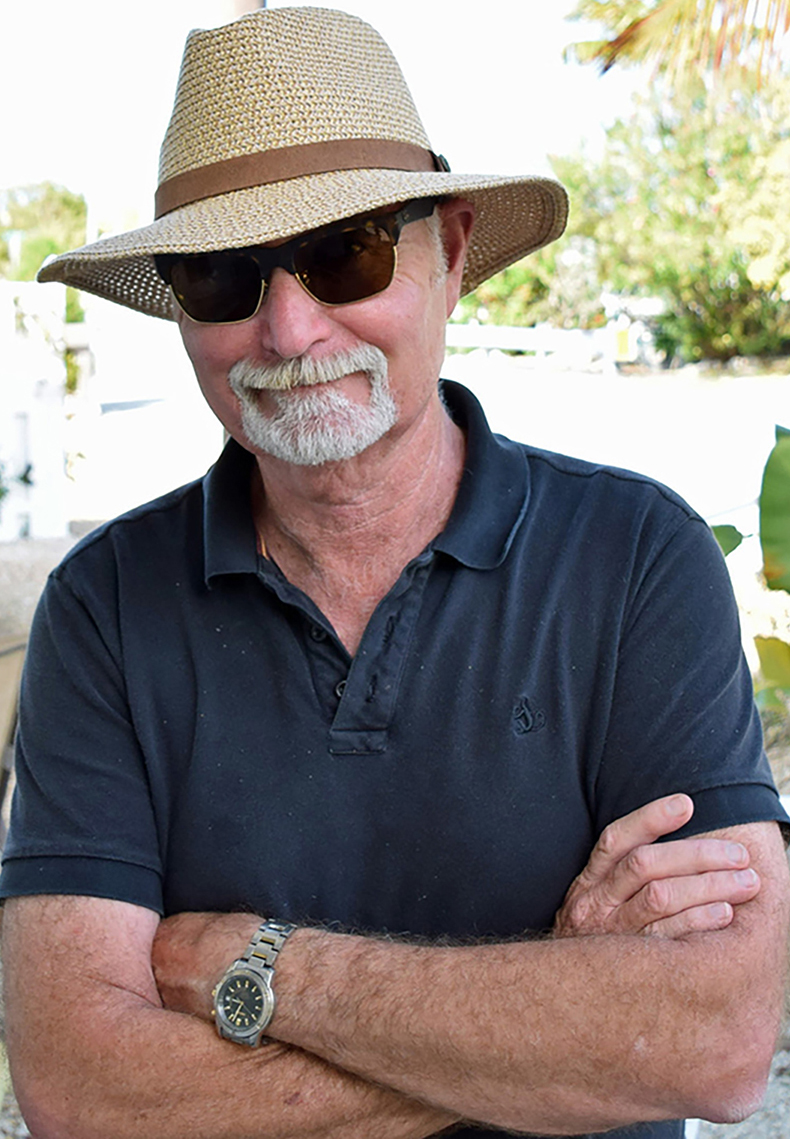 We Respect Your Privacy!
Who we are
Our website address is: https://www.RodmanPhilbrick.com. We are a website representing and promoting the books and anthologies of author, Rodman Philbrick, Post Office Box 4149, Portsmouth, NH 03802-4149.
Information You Freely Provide to Us
We do not use any Contact Forms on this site nor ask you for any contact information in order to use this site.
What personal data we collect and why we collect it
We do not collect any contact information such as your email address, phone, name, street address, etc., and we do not require any information from you to be able to log into this website.
The privacy policy stated here applies to information that may be collected by third-party providers to analyze how many people visit this site, what they view, how long they view, what links they click. This information helps us improve the usability of our site, https://rodmanphilbrick.com
Information We Collect Automatically
We, our service providers and third-party services (GoDaddy, Yoast, Google Analytics, WordPress, and Elegant Themes, Sucuri, and other third-party plugins may automatically collect certain information about you when you access or use www.rodmanphilbrick.com. This information, which may in some cases be considered Personal Information/Personal Data under applicable law, may include demographic information; IP address; browser/device/hardware type; operating system characteristics; information about your use of our www.rodmanphilbrick.com; and data regarding network connected hardware (e.g., computer or mobile device), such as unique device identifiers, type, model, version, MAC address, device or session ID, error related data status, capability, confirmation, functionality, performance data, and connection type. This information may also include clickstream data, which is information about the page-by-page paths you take as you browse through www.rodmanphilbrick.com.
The methods that we, our service providers and third-party services may use to automatically collect such information in connection with www.rodmanphilbrick.com include:
• Log Information:
Information about your use of www.rodmanphilbrick.com, such as the type of browser you use, access times, pages viewed, your IP address and the referring link through which you accessed our Service.
• Information Collected by Cookies and Other Tracking Technologies:
We do not require any login to this website, however, we do use analytics to determine ways we can improve readability and usefulness of this site. detect fraud and misuse, assess which pages are most viewed so that we can improve the usefulness of this website. Tracking technologies you may encounter in connection with our website may include cookies and other technologies used by Google Analytics to help us understand user experience and better serve you through our website. Most web browsers are set to accept cookies by default. If you prefer, you can usually set your browser to remove or reject cookies but note that doing so does not necessarily affect third party flash cookies that may be used in connection with our website. For more information about disabling flash cookies, see http://www.adobe.com/products/flashplayer/security. Please note that if you choose to remove or reject cookies, this could affect the availability and functionality of our website service.
Information You Disclose Publicly or to Others
This website contains hyperlinks to other websites, including book sellers, Amazon, Barnes and Noble, Open Road Media, Speaking Volumes, Scholastic, or embeds content from other sites such as movie trailers and interviews from YouTube, Scholastic, and other similar sites, links to our social media sites on such as Twitter, Facebook and Instagram, and links to outside associates/service providers/resources that may be of interest to you. We make no representations and accept no responsibility or liability regarding the policies or business practices of such third-party services and encourage you to familiarize yourself with their privacy policies before providing them with your Personal Information/Personal Data. In some cases, we and third-party services may each post terms and policies on a third-party service, in which case our terms and policies govern us, and the third-party service operator's terms and policies govern them.
Embedded Content from Other Websites
Pages on this site may include embedded content (e.g. videos). When someone clicks on embedded content from other websites , this action behaves in the exact same way as if the visitor has visited the other website. These websites may collect data about you, use cookies, embed additional third-party tracking, and monitor your interaction with that embedded content, including tracking your interaction with the embedded content if you have an account and are logged in to that website.
Who We Share Your Data With
We do not share your data with anyone.
Data Security
We take reasonable steps to have physical, electronic and procedural safeguards in place to help protect your Personal Information/Personal Data. This includes use of Secure Socket Layer (SSL) encryption. In addition, our hosting service, GoDaddy, has mechanisms in place to provide malware surveillance on this site.
Unfortunately, no data transmission over the Internet can be guaranteed to be 100% secure. As a result, while we strive to protect your Personal Information/Personal Data, we cannot guarantee or warrant the security of any information that others may collect through our website.
How to Contact Us
Rodman Philbrick
P.O. Box 4149
Portsmouth, New Hampshire 03802-4149