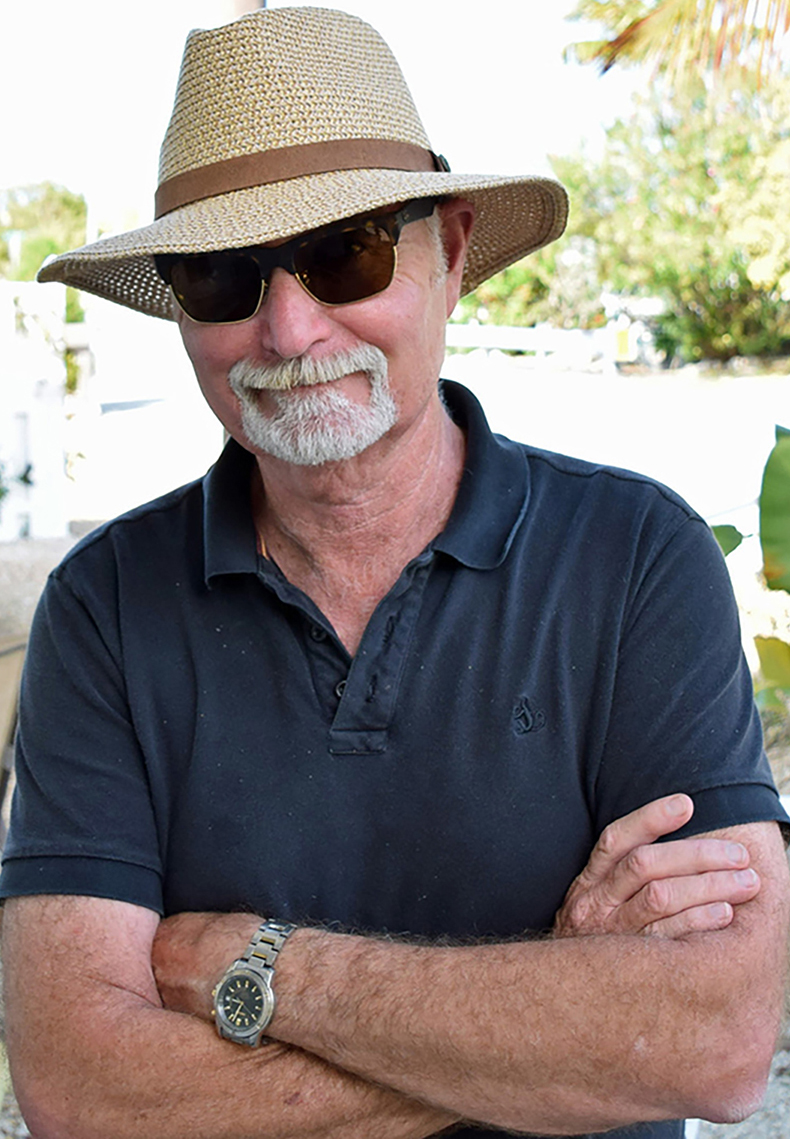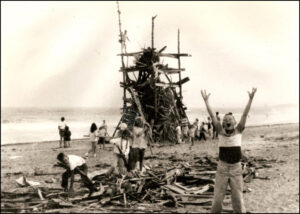 Rod at the age of 9 at a beach bonfire.
Rodman Philbrick grew up on the coast of New Hampshire and has been writing novels since the age of sixteen. For a number of years he published mystery and suspense novels for adults. Two of his detective novels were nominated for the Shamus Award, and in 1993 Brothers & Sinners won the Shamus Award.
In that same year his debut young adult novel Freak the Mighty won numerous awards and was eventually made into the feature film The Mighty, starring Sharon Stone and James Gandolfini. Freak The Mighty has become a standard reading selection in thousands of classrooms worldwide, with nearly three million copies in print.
Philbrick's young adult novel, The Young Man And The Sea. draws upon his youthful experiences as a boat builder, and his vivid memories of growing up in a small town on the coast of New England. In 2010 his novel, The Mostly True Adventures of Homer P. Figg, set at the time of the Civil War, won a Newbery Honor.
Rod splits his time between Maine and Florida. For more than thirty years he was spouse, life partner, and best friends with Lynn Harnett, until her passing in 2012. Two years later Rod crossed paths with Jan Bamberger, a retired teacher, and fell for her fabulous smile and wonderful warmth. They have a lot in common: books, boats, cats, and, now, a life together.
Co-Author,
Lynn Harnett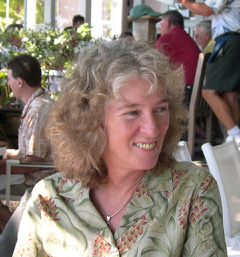 Lynn Harnett was a writer, editor, journalist, book reviewer, and Rod's wife until her passing in 2012. They collaborated on ten scary books for young readers, all of which are still available as e-books and/or paperback at a variety of outlets including Amazon and Open Road Media. (For Amazon: Click Here; Open Road Media: Click Here.)
Awards & Accolades
Rod Philbrick has been the recipient of numerous Awards and Recognitions for his works. For a list of the Awards and accolades he has received, Click Here.
Frequently Asked Questions

Over the years, Rod has been asked many things by his young readers and adult readers. To view the most frequently asked questions, Click Here.