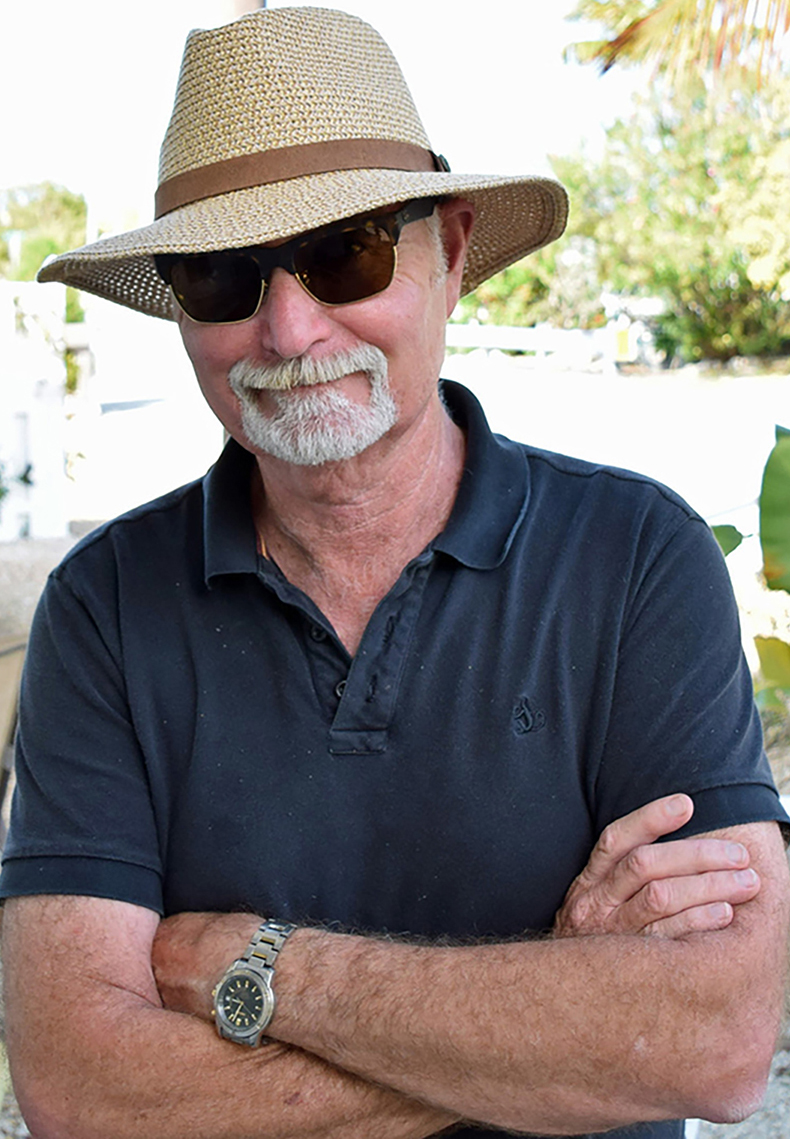 Rodman Philbrick has been given numerous awards, honors, and recognitions for both his book for adult and books for young readers, including the prestigious Shamus Award for Best Detective Novel, Newbery Honor, Maine Lupine Award, American Library Association Best Book for Young Adults, and many more.
2020 Winner of the Katahdin Award
by the Maine Library Association
Rodman Philbrick has been named the 2020 winnter fo the Katahdin Award. Begun in 1999, this lifetime achievement award recognizes an outstanding body of work of children's literature in Maine. The Katahdin Award is designed to honor a living Maine author or illustrator. It can be awarded annually, but is not necessarily awarded each year.
More Awards and Honors
Below is a complete listing by book of the many additional awards and honors this author has received for his books.
For additional information on Rodman Philbrick books go to:
https://www.librarything.com/author/philbrickrodman
BROTHERS AND SISTERS
Shamus Award, Best Detective Novel:
CRYSTAL BLUE PERSUASIAN
Shamus Nomination, Best Detective Novel:
TOUGH ENOUGH
Shamus Nomination, Best Detective Novel:
REM WORLD
Keystone State Keystone to Reading Award (2001-2002)
THE BIG DARK
Bank Street CBC Best Children's Book of the Year (Twelve to Fourteen, Fiction, Coming of Age, 2017)
WHO KILLED DARIUS DRAKE?
Maine Lupine Honor (2017)
FREAK THE MIGHTY
AISLE Read-Aloud Books Too Good To Miss (|High School, 1995)
ALA Best Books for Young Adults (1994)
ALA Recommended Books for Reluctant Readers
ALA Popular Paperbacks for Young Adults (Relationships: Friends and Families, 2002)
Arizona Young Readers Medal Winner
California Young Reader Medal (1996.3|Middle School/Junior High, Grades 6-8, 1995-1996)
Charlotte Award (1998)
Grand Canyon Reader Award (1996.3|Teen Book, 1996)
IBBY Honor Book (2002.3|Greek Translation, 2002)
Iowa Teen Award Nominee (1997-1998)
Judy Lopez Memorial Award (Honor, 1994)
Maryland Children's Book Award (1998)
Maryland Middle School Book Award
Nebraska Golden Sower Award\
NE Golden Sower Award (Young Adult Award Winner, 1997)
New York 'Charlotte's Web' Award
Rebecca Caudill Young Readers' Book Award Nominee (1997)
Sequoyah Book Award Nominee (1996.2|Young Adult, 1995-1996)
TLA Texas Lone Star Reading List
Wyoming Soaring Eagle Award (1998)
Wyoming Soaring Eagle (Winner 1998)
Young Hoosier Book Award Nominee (1997-1998.2|Middle Grades, 1997-1998)
THE MOSTLY TRUE ADVENTURES OF HOMER P. FIGG
ALA Notable Children's Book (2010)
Bank Street CBC Best Children's Book of the Year (2010.3|Nine to Twelve, 2010)
Capitol Choices Noteworthy Book for Children and Teens (2010)
Georgia Children's Book Award Nominee (2012.2|Books Spanning the Grades (4-8), 2011-2012)
Maine Library Association Lupine Award (2008.3|Juvenile/Young Adult Winner, 2008)
Maine Lupine Award, 'The Mostly True Adventures of Homer P. Figg'
Massachusetts Children's Book Award Nominee (2012|2011-2012)
Michigan Library Association's Mitten Award (2009.1|Winner, 2009-2010)
NCSS/CBC Notable Social Studies Trade Book for Young People (2010)
THE MOSTLY TRUE ADVENTURES OF HOMER P. FIGG
(continued)

New Hampshire Great Stone Face Award Nominee (2010)
Newbery Honor (2010)
Oppenheim Toy Portfolio Platinum Book Award (2009)
Rebecca Caudill Young Readers' Book Award Nominee (2012)
Sequoyah Book Award Nominee (2012.1|Children's, 2011-2012)
South Carolina Children's Book Award Nominee (2011-2012)
Sunshine State Young Reader's Award Nominee (2013.2|Grades 6-8, 2013)
VDL Dorothy Canfield Fisher Book Award Nominee
William Allen White Children's Book Award Nominee (2012.2|Grades 6-8, 2011-2012)
Young Hoosier Book Award Nominee (Middle Grades, 2012-2013)
MAX THE MIGHTY
NCTE Books For You: An Annotated Booklist for Senior High (2001|14th Edition: 1997-1999)
VDL Dorothy Canfield Fisher Book Award Nominee
Young Hoosier Book Award Nominee (2001-2002.2|Middle Grades, 2001-2002)
FIRE PONY
Capitol Choices Noteworthy Book for Children and Teens (1996)
Maryland Children's Book Award (2001)
Sequoyah Book Award Nominee (1999.2|Young Adult, 1998-1999)
VDL Dorothy Canfield Fisher Book Award Nominee
William Allen White Children's Book Award Nominee (1998-1999)
THE YOUNG MAN AND THE SEA
AISLE Read-Aloud Books Too Good To Miss (2004.3|Middle School, 2004)
CCBC Choices (2005)
Capitol Choices Noteworthy Book for Children and Teens (2005)
Hawai'i Nēnē Award Nominee (2008)
Massachusetts Children's Book Award Nominee (2007|2006-2007)
Michigan Library Association's Mitten Award (Honor, 2004)
New Hampshire Great Stone Face Award Nominee (2005)
Pennsylvania Young Reader's Choice Award Nominee (2007.3|Grades 6-8, 2007)
Rebecca Caudill Young Readers' Book Award Nominee (2006)
School Library Journal Best Book of the Year (2004)
South Carolina Children's Book Award Nominee (2006-2007)
Sunshine State Young Reader's Award Nominee (2006)
TLA Texas Lone Star Reading List (2006)
VDL Dorothy Canfield Fisher Book Award Nominee
ZANE AND THE HURRICANE
Bank Street CBC Best Children's Book of the Year (2015.3|Nine to Twelve, 2015)
Great Lakes Great Books Award Nominee (2016.3|4th & 5th Grade, 2016)
Maine Library Association Lupine Award (Juvenile/Young Adult Winner, 2014)
Parents' Choice Book Award (2014)
Pennsylvania Young Reader's Choice Award Nominee (2016.3|Grades 6-8, 2016)
Sequoyah Book Award Nominee (2017.1|Children's, 2016-2017)
Texas Bluebonnet Award Nominee (2016)
THE LAST BOOK IN THE UNIVERSE
ALA Best Books for Young Adults (2001)
Book Sense Summer Pick Teen Readers (2002)
Isinglass Teen Read Award
Maine Library Association Lupine Award (2000)
Maryland Readers Medal
NCSS/CBC Notable Social Studies Trade Book for Young People (2001)
NCTE Adventuring with Books: A Booklist for Pre-K—Grade 6 (2002|13th Edition: 1999-2001)
New Hampshire Isinglass Teen Read Award (2002)
Sequoyah Book Award Nominee (2003.2|Young Adult, 2002-2003)
South Carolina Young Adult Book Award Nominee (2002-2003)
TLA Texas Lone Star Reading List
Utah Beehive Book Award Nominee (2003.3|Young Adult, 2003)
VDL Dorothy Canfield Fisher Book Award Nominee
YALSA 100 Best of The Best Books for the 21st Century
Young Hoosier Book Award
WILDFIRE
2020-2021 Great Stone Face Book Award, sponsored by the Children's Librarians of New Hampshire
(This award is given annually to an author whose book receives the most votes from New Hampshire 4th- through 6th-graders. Children vote for their favorite book from a list of 20 recently published titles chosen by the Great Stone Face Committee.)